Home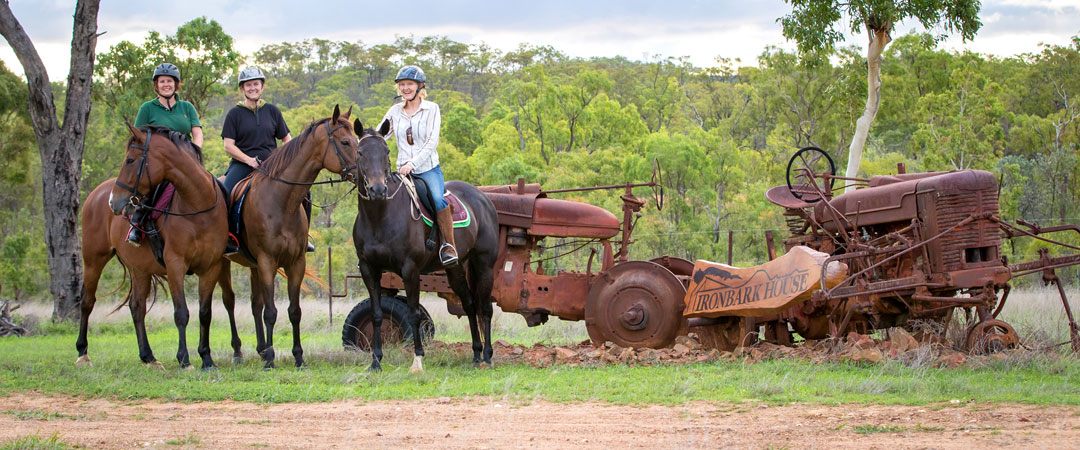 ---
Ride the Outback ……… Ironbark House Horse Riding, Dimbulah Queensland
Explore Ironbark Farm on a private guided horse ride with a maximum
of two riders. We have three well behaved horses.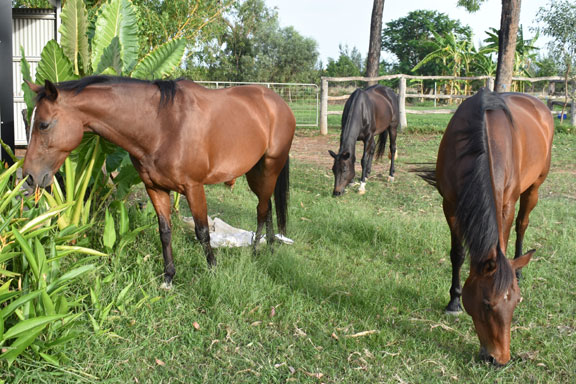 Rides are individually designed to wants and level of experience of each guest.
All riders will need to sign a waiver, wear approved helmets (provided)
and suitable footwear (ridged boots or shoes with a heel, but not high)
Pricing:
1 hour $99
2 hours $149
3 hours $199
~~~~~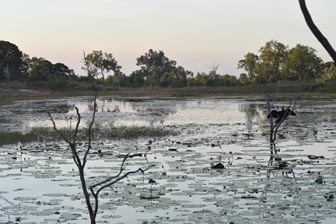 Ironbark House -Wildlife, Birding & Farm Tours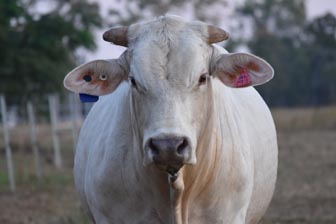 Private tours on property can be arranged to cater to any level
of fitness or interest with Kevin a guide of 20 years experience.
Perhaps a dawn birding tour, an early morning rock wallaby visit, a sunset
hill climb or explore the farm and learn all about
the cattle and grazing side of the property.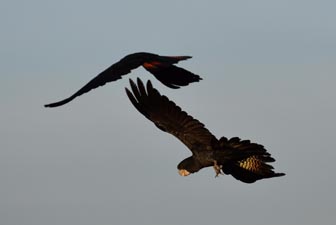 All tours are priced per group ( 1 to 4 guests)
Walking only tours:
1 hour $60-
2 hours $90-
3 hours $120-

Vehicle and Walking tours:
1 hour $75-
2 hours $120-
3 hours $165-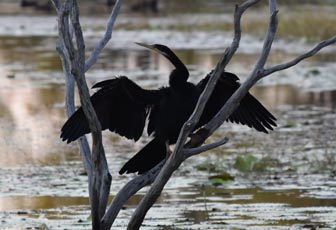 Night Spotlighting
1.5 hours $100
We have an 8km lowlands walking track &
over 25kms of marked trails
suitable for hiking or mountain biking
(mountain bikes available for hire for $50/24hrs)
~~~~~
Sweet Buzz Honey Bees …….
Not only do we cater for holidaying humans but for bees in need of a break.
At any one time you may find from 10 to 100 hives situated at Peter's Dam, located on the
northern side of the property. These busy bees, even though they are still working, are
here on a little RnR from their usual pollination duties or are young hives being established.
Please feel free to have look at the hives but do not disturb them!
We have a selection of honey, some from this very property, for sale.
Or visit The Honey Providore at 2/107 Newell Street, Bungalow, Cairns 4880
www.honeyprovidore.com.au


~~~~~

If, after exploring the property, watching wildlife or just lazing with a book you need more to do…. in the surrounding area you will find a wealth of activities, each one accessible as a day excursion…..
40klm to the north is historical Mt Mulligan who's mine was the site of one of Australia's worst mining disasters with 75 people loosing their lives in 1921. You can visit the mine site, cemetery and ruins of the town. The heritage listed Tyrconnel Mine and Battery (1876) nestled between Thornborough and Kingsborough is a couple of klm detour en-route to Mount Mulligan.

Head West for an hour and you will reach the mining town of Chillagoe famous for its Limestone Caves, historical smelter and Marble quarries. The Caves, estimated to be between 600 to 1000 in number, can be visited alone or to access the larger deeper caves are available through Ranger guided tours several times a day. This day trip will give you a real appreciation of outback life in Australia.

Drive South East for a change of scenery to visit the highland rainforest and farming area of the central Atherton Tablelands. Starting with Tolga and Lake Tinaroo wend your way around Yungaburra with the famous Curtain Fig tree, Atherton, Herberton with its quaint restored historical village. Sample a variety of cheese, chocolate, coffee and bio-dynamic dairy products from a variety of farms on your adventure.

If you didn't have time to stop in Mareeba on your way to Ironbark House it's a 40 minute drive to stock up on goodies or explore Granite gorge, perhaps drop into Mt Uncle Distillery and sample some of their award winning handmade spirits or wine tasting at Golden Drop Winery and don't forget a coffee at Skybury or the Coffee Works.

The local town of Dimbulah, 7klm from Ironbark House has amenities such as a local pool, pub, café, bakery, butcher, library, variety/hardware store, bank, post office and chemist. The café, Camp 64 is a tourist attraction in its own right with a fascinating display of artefacts from Australia's pioneering past. The quaint little train station opens twice a week for the Savannahlander Train on its way to and from Forsayth.

Ironbark House is less than 2 hours from Cairns International Airport and Port Douglas and well worth the drive!


---
Mail: PO Box 488, Dimbulah, QLD 4872

Tel: 0423 925 958
ironbarkhousedimbulah@gmail.com